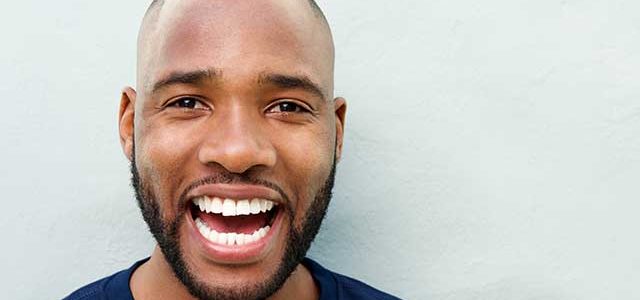 Teeth whitening is one of our most popular treatments and there are a few good reasons for that.
A whiter smile is a healthier smile. Now, it's easier to achieve than ever before given the advances of take-home teeth whitening treatments. There are so many contributing factors that cause our teeth to lose their original sheen. Mostly, it's our lifestyle and the effects of time that rob our teeth of their vibrancy.
Our diets, alcohol consumption and smoking can all lead to discoloured and stained teeth. You may have seen some of the over-the-counter teeth whitening treatments at your pharmacy but there really is no comparison between them and the incredible results you can achieve with Dental Pearls. It goes without saying that any home remedies for teeth whitening should be avoided at every turn and if you truly want a brighter smile then you should be seeking out a qualified professional.
Here at Dental Pearls we offer our patients both in-practice and take-home teeth whitening treatments. Both of which have their own merits which we will have a look at in this blog. Additionally, it is a requirement that you have a full check-up and clean within the last six months before any teeth whitening treatment can be given. This just ensures that your dentist knows your teeth and what to discuss with you prior to the procedure and that other dental issues are addressed that may be of a higher priority.
In-Practice ZOOM! Teeth Whitening from Dental Pearls
Teeth whitening treatments don't get much more effective than the ZOOM! in-practice option. This has the ability to brighten your smile by up to an amazing 14 shades! It is clinically proven to be as safe as it is effective and uses only small doses of the whitening ingredient to ensure full efficacy and great results. In only an hour, the active hydrogen peroxide ingredient the ZOOM! teeth whitening treatment can illuminate your smile with a beautiful brightness.
It really is as simple as coming to sit with us for an hour to achieve your dream smile. You can squeeze an appointment in at a time of your convenience – even on your lunch break. As part of our dedication to providing you with superior dental care and service, we will also provide you with a customised take-home whitening kit complete with trays, so you can keep your smile bright even when you are at home.
ZOOM! Take-Home Teeth Whitening Treatments
If you would rather complete your treatment in your own time and at your own convenience, our take-home teeth whitening treatments can give you excellent results. The take-home option from Dental Pearls consists of high-quality Opalescence teeth whitening products which is a leading brand all over the world.
Our take home pack includes a fully customised tray that contains an effective tooth whitening gel and is held in place to deliver the solution straight onto your teeth. The great thing about take-home teeth whitening treatments is that you can use them at your leisure and whenever you have time to insert them, either at home or at work over lunchtime.
Most patients use them over the course of the night so that your teeth can be bleached with unbelievable efficacy while you sleep. The gel is even available in a mint flavour to make it more palatable and is highly recommended by the Dental Pearls team.
Teeth Whitening from Dental Pearls
If having a sparkling smile is something that you have always wanted, now is the time to get it. If you want to brighten your smile either here at the practice or in the comfort of your own home, we urge you to get in touch with us. To find out more about our teeth whitening treatments, or to make an appointment with us, please click here.
Don't forget to share this via Twitter, Google+, Pinterest and LinkedIn.