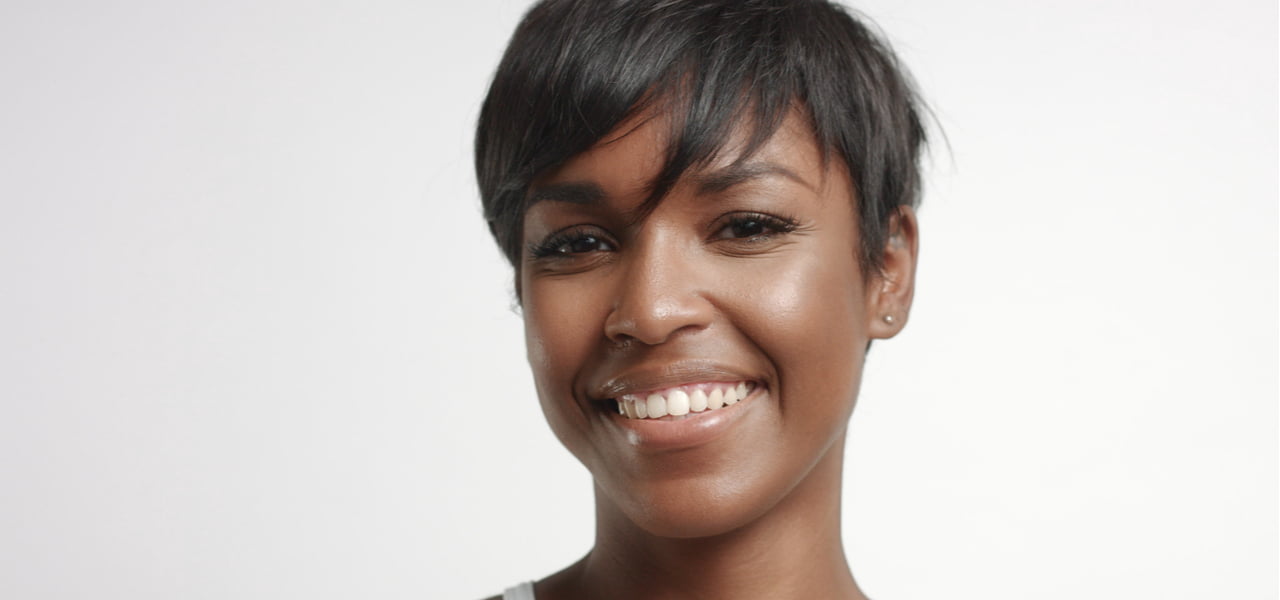 For an orthodontic treatment that suits your lifestyle, Invisalign at Dental Pearls Brisbane could be a fantastic option for you. Read on to find out more about this popular treatment and whether it's right for you.
What is Invisalign?
If you want straighter teeth, Invisalign is a popular alternative to traditional braces. Rather than being made up of metal brackets and wires, the Invisalign treatment incorporates a series of plastic trays that gently move your teeth with time.
This orthodontic treatment option is chosen by patients with misaligned teeth who would like a discreet and effective alternative to traditional braces.
While suitable for teens, we generally recommend this treatment for adult patients. Invisalign is designed to suit the flexibility and convenience to live the life you have become accustomed to!
How does Invisalign work?
Similar to mouth guards, the aligners are custom-made to suit each unique patient.
The team at Dental Pearls will take 3D impressions of your smile. These impressions will be examined in Invisalign's ClinCheck software to map out your personalised treatment plan. This allows for your entire treatment journey to be customised and will even showcase your final smile. This takes the guesswork out and ensures complete accuracy for each aligner tray, from start to finish.
The 3D impressions will be sent off to Invisalign, where your custom-made aligner trays will be fabricated and sent back to our team.
You will be given three or four sets of aligners at a time. You will need to wear each set for two weeks before changing them.
With each new aligner, the adjustment is taken further, gradually moving your teeth into the desired position. By the time you are finished with the final aligner, your teeth should be straightened.
Following your treatment, your dentist will often recommend the ongoing use of retainers or clear aligners in order to prevent the teeth from any further movement.
Benefits of Invisalign
Once your dentist at Dental Pearls has assessed your mouth, it can be determined whether you would be an ideal candidate. The main benefits of clear aligners include:
Aligners are removable
Maintain the same dental hygiene routine (brushing and flossing)
Lifestyle-friendly
Photo friendly
Custom made to your dental arches
Comfortable to wear
Transparent aligners are virtually invisible
Can be removed for eating or exercising
Less time in the dentist's chair
Innovative SmartForce and SmartTrack technologies which effectively straightens your teeth predictably and more comfortably
How much is Invisalign?
Private health insurance companies may be able to cover some of the costs if you have orthodontic health cover. However, you should check with your insurance company for more cover information.
For more information regarding the cost of Invisalign, talk to the friendly team at Dental Pearls.
Dental Pearls Brisbane
Dental Pearls are proud to offer Invisalign as an orthodontic treatment option to complement our range of general, restorative, and cosmetic treatments.
The team is highly experienced at providing Invisalign treatment and welcomes you to have a consultation with us to assess Invisalign is the right choice for you.
If you are considering Invisalign or would like more information, contact us today!
Don't forget to share this via Twitter, Google+, Pinterest and LinkedIn.