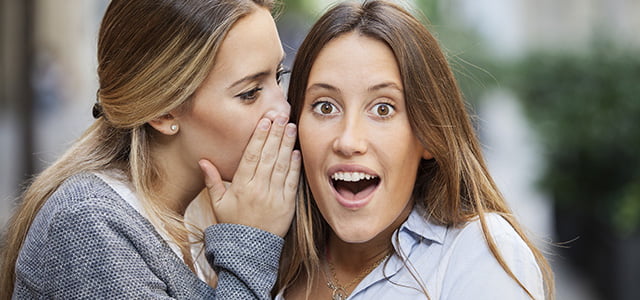 Have you ever looked at people on television or in magazines and wondered how they have such perfect smiles? Their secret isn't Photoshop; it's something far more permanent, and it's available to you too!
Veneers are thin facings which cover the front surface of your tooth. They can be used to repair cracks, chips and breakages in teeth, as well as covering cosmetic concerns such as staining, discolouration, or even crookedness. Generally, veneers are applied to the most visible teeth at the front of your smile.
At Dental Pearls in Brisbane's CBD, we offer both porcelain and composite veneers, so we can help you to achieve the perfect smile you've been dreaming of a cost which suits your budget.
Porcelain veneers
As their name suggests, porcelain veneers are custom-crafted from porcelain to perfectly fit the shape and colour of your natural teeth. Thanks to porcelain's durability and resistance to staining, with proper care, you'll have a dazzling smile to flash around for many, many years to come.
Generally, you'll need a couple of appointments for porcelain veneers as they require specialist manufacturing.
Composite veneers
This option is considerably faster to perform than porcelain veneers; in fact, it could be all over in a single appointment. Composite veneers will be created for you in the dental chair by Dr Khatri using a resin which has been colour matched to your other teeth. Once the material has been applied and cured, it can be custom shaped and polished to blend with your natural teeth.
What's the difference between porcelain veneers and composite veneers?
Composite veneers are a fast and inexpensive way to achieve a dazzling smile. However, the trade-off here is that they don't provide the same strength and longevity porcelain veneers do, and they don't look quite as natural.
How do veneers work?
As we mentioned earlier, veneers are applied to the front facing of your teeth to cover imperfections and/or breakages. Before this can occur, however, it is necessary for us to remove a small amount of the outer tooth enamel to make way for the new material. The rest of the process will be dependent on whether you choose porcelain or composite veneers; your dentist will talk you through every step of your treatment.
Veneers and whitening
Regardless of whether you choose porcelain or composite veneers, once the colour of the material is chosen, it's not possible to lighten it at a later date. As such, if you're unhappy with the current colour of your teeth, you may want to consider having your teeth whitened prior to having your veneers created. At Dental Pearls we offer Zoom! in-chair teeth whitening, which can lighten your teeth by up to 14 shades, and it only takes an hour. Alternatively, if you'd rather, we also offer Opalescence take-home whitening kits.
Dental veneers Brisbane CBD
Dental Pearls is conveniently located on Elizabeth St in Brisbane's CBD. If you would like to request a veneers consultation with us, please contact our friendly team today.
Don't forget to share this via Twitter, Google+, Pinterest and LinkedIn.