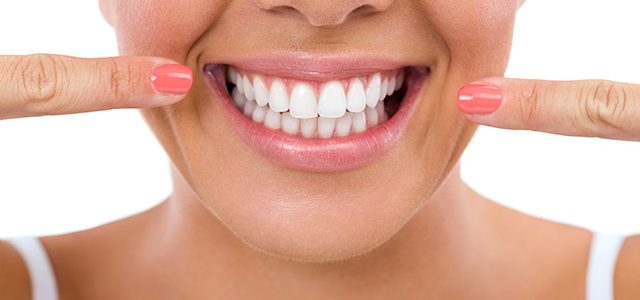 Cosmetic Dentistry Treatments From Dental Pearls In Brisbane Can Bring Your Smile To Life And Dramatically Improve The Appearance Of Your Teeth
Cosmetic dentistry has become as safe and efficient as any other procedure with the potential to transform your smile and here at Dental Pearls, Brisbane our patients can expect the very latest in treatment techniques. To be able to flash a naturally toothy smile with confidence is a fantastic asset and if you are someone who is concerned with the aesthetic of your teeth then we encourage you to consider cosmetic dentistry. Our approach to cosmetic dentistry includes laying the groundwork for your sustained oral health and then beautifying your smile on top of that. The benefits of cosmetic dentistry depend completely on your individual case but if you have an issue with the shape, colour or position of your teeth then we can help you to create a natural look.
Maybe you just want to brighten your teeth a few shades or possibly undergo a more extensive makeover. Whatever you want to achieve, our range of cosmetic dentistry treatments will be discussed with you in order to determine which of them would be in your best interest. As dental technologies continue to evolve they allow us to effectively address a range of cosmetic concerns, simply and safely.
Teeth Whitening Treatments By Dental Pearls
As cosmetic dentistry treatments go, teeth whitening is arguably the most popular not only in Australia but worldwide. Teeth whitening can produce excellent results and brighten your teeth to give you the smile you always wished you had. Sure, you could get some over-the-counter treatments, but the improvement to tooth colour that you can achieve with our treatment far surpasses anything available from your chemist. Our in-office ZOOM! teeth whitening treatment is able to brighten your teeth by a quite amazing 14 shades and is clinically proven to be safe, utilising only small amounts of the active ingredient in order to reach full efficacy. The discolouration of your teeth can be caused by natural means or by your diet and lifestyle but we can reverse these effects in just an hour to leave you with a beaming smile. This minimal treatment time makes it easy to schedule an appointment during the day and we will even give you a take-home whitening kit so you can keep your teeth sparkling at home. Should the take-home option appeal to you more, we do offer high-quality Opalescence products which is a leading brand worldwide in teeth whitening treatments. The kit contains multiple custom-made trays that hold the whitening in place over your teeth and while you sleep, the active ingredient removes the stains from your teeth to reveal a brighter, more beautiful smile.
Porcelain Veneers
If your teeth are damaged, chipped or are of an uneven shape, then you may want to consider porcelain veneers. Veneers use thin, tooth coloured attachments created from composite resin or porcelain to cover the surface of your teeth and improve the aesthetics of your smile. In covering your teeth, veneers can also protect the tooth underneath saving you from suffering further damage. Here at Dental Pearls, we recommend porcelain veneers for our patients because of its longevity and its ability to resist stains. This means that it is easier for you to maintain them and their durability means that your smile will dazzle for much longer than with composite veneers. However, composite resin veneers can be fitted in a single visit and Dr Khatri will carefully examine your teeth so we can make a suitable recommendation for treatment. To find out more about our range of cosmetic dentistry treatments, or to make an appointment, please click here.
Don't forget to share this via Twitter, Google+, Pinterest and LinkedIn.